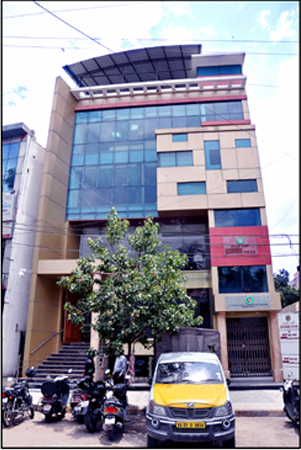 About US
Naseer Electrical Enterprises was incorporated in the year 2011 as a partnership firm, and built on the experience and hard work of its Managing Partner A. Shaik Dawood, who is ably assisted by his two sons Shaik Naseer and Shaik Firdose.
Located in its own office premises in the heart of Bangalore, Naseer Electrical Enterprises has in a short period of time earned an excellent reputation for its quality, efficiency and timely completion of both small and large electrical projects across the city of Bangalore and Hyderabad.
Naseer Electrical Enterprises has its Registered Office in Bangalore City and set up its first Branch Office in Hyderabad, and has plans to enter into other potential markets in South India
Naseer Electrical Enterprises has its own elegant Registered  Office at,
#72, "NASEER PEAK",  3rd Floor, M.M. Road, Fraser Town,
Bangalore 560 005
This highly equipped office with the latest technological support is ready to meet all electrical contracting business in Software Facilities, Commercial Complex, Group Housing and Apartments, Factories and Industries, Biotechnology facilities, Hotels and Resorts, Educational Institutions as well as Sub Stations.